Christmas Fete, Molesworth Station & Art in the Garden Tour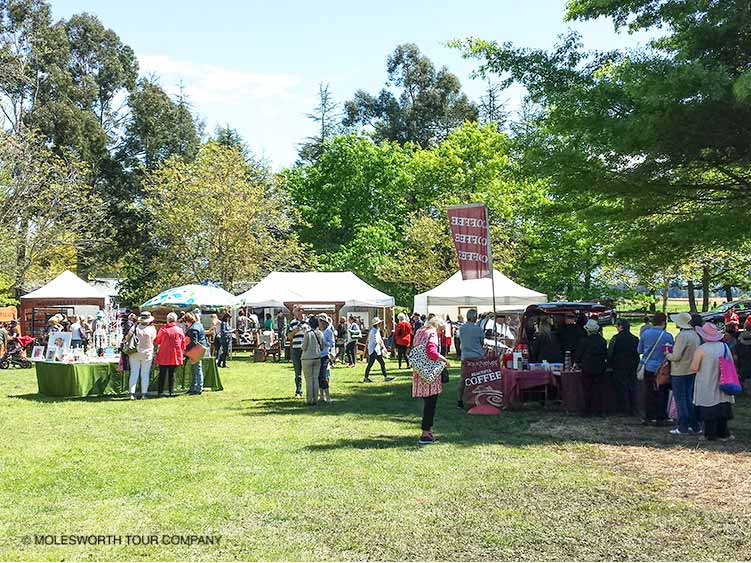 Location: Amberley, North Canterbury
Product code: PM7X1U
The four-day spring bloom tour starting from Blenheim. Celebrate and embrace the new beginnings of spring. Enjoy seeing lambs and calves, snow-capped mountain peaks, against the blue skies and vibrant greens of the lush spring growth in the vineyards and low land farms.
Discover the romantic Molesworth Station and meet a high-country farmer for morning tea. Relax in the countryside when you have a day out at the Christmas Country Fete, you may even be able to get your Christmas shopping sorted! Unwind in Hanmer Springs Thermal village for two nights, where you can enjoy the thermal pools. Visit Art in the Garden with lunch, overnight in picturesque Kaikoura and visit two Marlborough home and gardens before the tour finishes in Blenheim late afternoon.
Tour Inclusions
Day 1 (200km touring) Blenheim-Molesworth Station-Hanmer
Inclusions: Morning tea, Lunch Dinner, and motel accommodation Hanmer Springs
Day 2 Culverden Fete Day-Hanmer Springs.
Inclusions: Breakfast, Culverden Fete entry and motel accommodation Hanmer Springs
Day 3 Art in the Garden Flaxmere Garden-Kaikoua.
Inclusions: Breakfast, Art in the Garden entry with lunch, dinner and Kaikoura accommodation
Day 4 Kaikoura, Marlborough East Coast Garden and Blenheim Garden
Inclusions: Breakfast, morning tea and home garden visit and lunch.