Molesworth & Spooners Tunnel Cycle Tour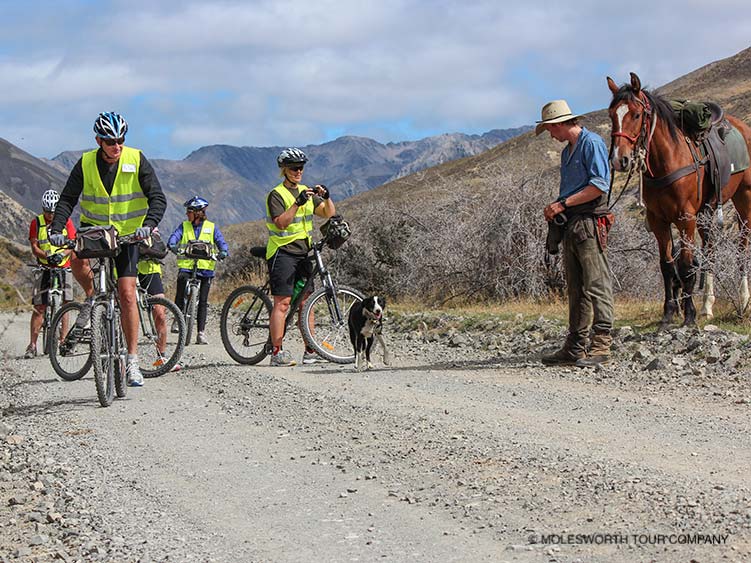 Duration: 4 Days (approx.)
Product code: PMP8DK
The Four Day Cycle Tour will let you enjoy biking the best parts of the Awatere Valley and Molesworth Station in the beautiful Marlborough high country. Bike through the Maruia Trail native bush and off-road cycling to stay at Nelson Lakes and experience cycling through the Spooners Tunnel, at 1.35km, it is the Southern Hemisphere's longest tunnel used exclusively by cyclists and walkers. Enjoy meeting local farmers, good food and comfortable accommodation.
Tour Itinerary
Day 1 (approx. 25km cycle ride) Blenheim – Upper Awatere Valley
Between 8.00 and 8.30am pickup from your accommodation in Blenheim.
Inclusions: Morning tea, lunch and dinner and classic shearer's accommodation on a station in the Awatere Valley. Individual bedrooms sleeping two people, bathroom facilities are shared.
Day 2 (approx. 49km cycle ride) Upper Awatere Valley through Molesworth to Hanmer Springs
Inclusions: Breakfast, morning tea, lunch and dinner and motel accommodation in Hanmer Springs
Day 3 (approx. 40km cycle ride) Hanmer Springs to St Arnaud
Inclusions: Breakfast, morning tea, lunch and dinner and accommodation in St Arnaud, private rooms
Day 4 (approx. 33-47 km ride) St Arnaud, Spooners Tunnel to Blenheim
Inclusions: Breakfast, morning tea, lunch
Price twin/share room $1495 PP, Single room occupancy $1645
Storing your vehicle while away on tour
Most of the Blenheim motels we recommend could store your vehicle or contact us to discuss other options for you
Bike hire - Includes a helmet and safety vest, $150 for the four days
E-Bike hire - $340 for the four days.